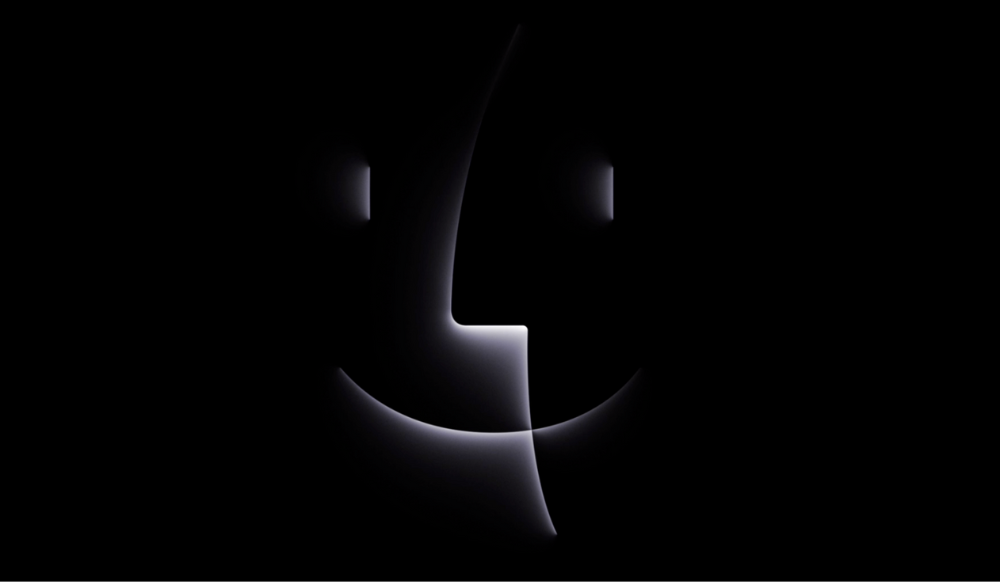 Apple has announced its second fall event for 2023, which is scheduled to take place on Monday, October 30, at 5:00 PM Pacific Time (5:30 AM IST). The event will be pre-recorded and online only, with no in-person attendance allowed.
The focus of the event is said to be on the Mac lineup, with Apple expected to unveil updates to several Mac models. The company's invite also hints that the event's focus is on Macs, as the invite shows a logo that morphs from the Apple logo to the Mac Finder icon.
Bloomberg's Mark Gurman, who previously predicted that Apple would launch new Macs at its Scary Fast event, has now revealed what the company might unveil on Halloween eve.
New MacBook Pros
, iMac with
M3 chips
Gurman suggests that there could be new iterations of the 14-inch and 16-inch MacBook Pro with the new M3 Pro and M3 Max chips. Then, there could be a refresh to the 24-inch iMac with the M3 chip. Apart from the new chips, no cosmetic changes are expected for these three products. So, these will come with the same design and colours as last generation models.
The M3 lineup of chips is said to be built on the 3nm process of TSMC, which should bring substantial performance gains and a boost in gaming performance, which, as per reports, will be Apple's primary agenda for the evening.
No new 13-inch models for now
There is also a 13-inch MacBook Pro and MacBook Air under development, but the two are not expected to launch at the coming Scary Fast event. Further, there would not be any iPad-related announcement on Monday, as Apple has reportedly no plans to launch any new iPad until Spring next year.
USB-C Magic accessories for Mac coming too
Apple will announce updated versions of Magic Keyboard, Magic Mouse, and Magic Trackpad for Mac. The new accessories will have USB-C ports instead of Lightning ports for charging. They will be unveiled with an updated 24-inch iMac with an M3 chip. It's uncertain if there will be any design changes beyond the switch to USB-C.
function loadGtagEvents(isGoogleCampaignActive) { if (!isGoogleCampaignActive) { return; } var id = document.getElementById('toi-plus-google-campaign'); if (id) { return; } (function(f, b, e, v, n, t, s) { t = b.createElement(e); t.async = !0; t.defer = !0; t.src = v; t.id = 'toi-plus-google-campaign'; s = b.getElementsByTagName(e)[0]; s.parentNode.insertBefore(t, s); })(f, b, e, 'https://www.googletagmanager.com/gtag/js?id=AW-877820074', n, t, s); };
function loadSurvicateJs(isSurvicateActive){ if(!isSurvicateActive){ return; }

(function(w) { var s = document.createElement('script'); s.src="https://survey.survicate.com/workspaces/0be6ae9845d14a7c8ff08a7a00bd9b21/web_surveys.js"; s.async = true; var e = document.getElementsByTagName('script')[0]; e.parentNode.insertBefore(s, e); })(window);
}
window.TimesApps = window.TimesApps || {}; var TimesApps = window.TimesApps; TimesApps.toiPlusEvents = function(config) { var isConfigAvailable = "toiplus_site_settings" in f && "isFBCampaignActive" in f.toiplus_site_settings && "isGoogleCampaignActive" in f.toiplus_site_settings; var isPrimeUser = window.isPrime; if (isConfigAvailable && !isPrimeUser) { loadGtagEvents(f.toiplus_site_settings.isGoogleCampaignActive); loadFBEvents(f.toiplus_site_settings.isFBCampaignActive); loadSurvicateJs(f.toiplus_site_settings.isSurvicateActive); } else { var JarvisUrl="https://jarvis.indiatimes.com/v1/feeds/toi_plus/site_settings/643526e21443833f0c454615?db_env=published"; window.getFromClient(JarvisUrl, function(config){ if (config) { loadGtagEvents(config?.isGoogleCampaignActive); loadFBEvents(config?.isFBCampaignActive); loadSurvicateJs(config?.isSurvicateActive); } }) } }; })( window, document, 'script', );


https://timesofindia.indiatimes.com/gadgets-news/all-that-apple-could-announce-at-its-scary-fast-event-m3-chips-macbook-pro-imac-and-more/articleshow/104775878.cms