Philips India has introduced a new 3-in-1 multifunctional air purifier that comes with multifunctionality modes like — purify, heat and fan. It is equipped with a 3-layer HEPA filtration system which claims to remove 99.95 % of particles as small as 0.003 µm and purifies the air of viruses, allergens, pollutants, and the 350° rotating fan distributes the clean air across the room.
Philips 3-in-1 Air Purifier
price and availability
The Philips 3-in-1 Air Purifier is priced at Rs 32,995 and is now available at Philips e-commerce site.
Philips 3-in-1 Air Purifier specifications
The 3-in-1 purifier comes with a multi-functionality feature that claims to bring the room to a comfortable temperature that can be used throughout the year. The company claims that its ceramic element in the purifying heater mode heats up the air in just 3 seconds in winters. The purifier is also equipped with an in-built fan that claims to bring down the room temperature.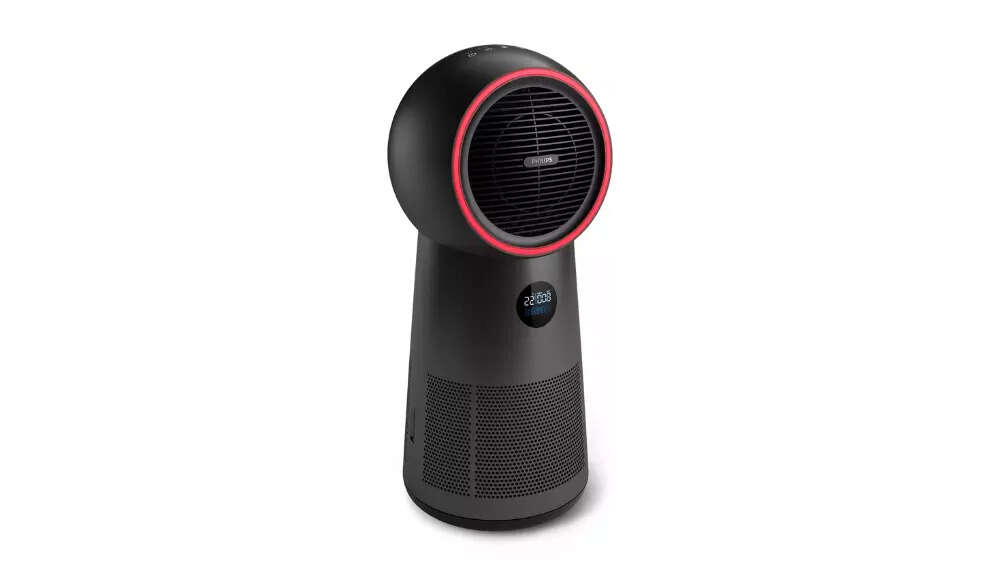 The air purifier comes with a Heater mode that warms the room and claims to remove 99.97% pollutants as small as 0.003 µm. It has a Clean Air Delivery Rate (CADR) rate of up to 165 m3/hr and is equipped with an air quality sensor that detects particles in the air and displays it real-time with numerical and colour-coded feedback. This purifier has 3-speed settings which are — 7.5 W, 15 W, and 25 W with 3-speed heat levels — 1250 W, 1500 W, and 2200 W and 3 levels light control setting and has adjustable 350° oscillation that helps to circulate the air across the room.