WhatsApp is adding the ₹ (Rupee symbol) symbol in its chat composer to make sending Payments using WhatsApp easier for users in India. WhatsApp also announced that the Camera icon in Composer now lets users scan any QR code to enable paying at more than 20 million stores in India.
The Rupee symbol (₹) roll out has begun and would soon be available to users all over India, in the coming weeks.
"We believe true inclusion is when customers don't have to navigate their way through their phone to make a payment. An arrival point is when payments just "fits" into a customer's intrinsic behaviour," said Manesh Mahatme – director Payments, WhatsApp India.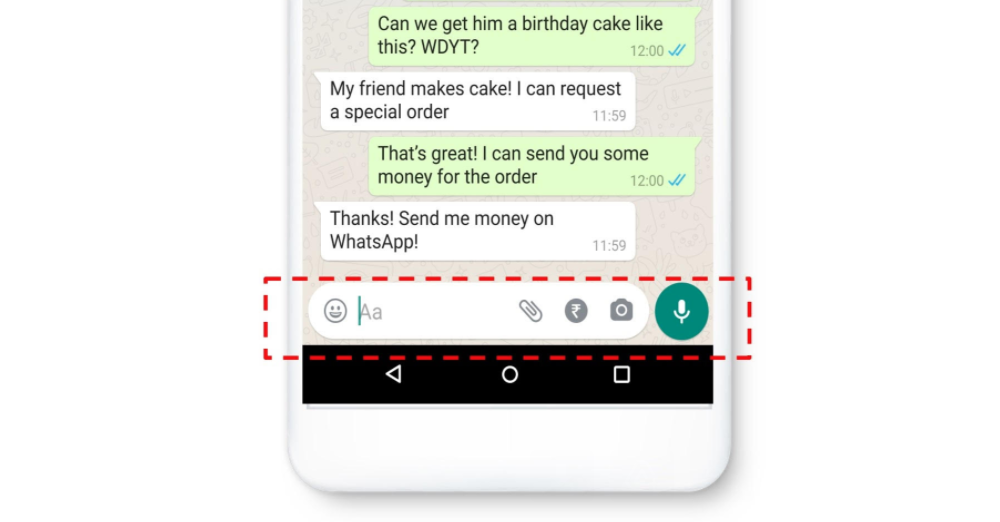 WhatsApp seems to be betting big on its payment service in India. As per a recent report in the Economic Times, WhatsApp is working creating awareness among users about its payments service. The company is said to be planning a major ad campaign around the service.
WhatsApp reportedly may offer you cash rewards to use its payments platform — WhatsApp Payments. The company is said to be planning to give cashback to users who make payments using WhatsApp Payments. According to a report in WABeta, the website that tracks upcoming changes to WhatsApp, the company is working on introducing a cashback feature. The company seems to be looking at the cashback route to boost the usage of WhatsApp Payments. The feature is presently under development and cannot be accessed by users.
WABetaInfo also shared a screenshot of the upcoming feature. The screenshot shared shows a new banner that displays above the list of chats on WhatsApp with a gift icon and a message which reads, "Get cashback on your next payment" and "Tap to get started". The report claims that the cashback feature will be limited to users India and that any payment of Rs 10 and above may be eligible for cashbacks.