When Apple launched the Air Tag earlier this year, there was a sense of skepticism around the tracking device being misused. As regular users of the AirTag, we can certainly vouch for their usefulness. However, the probability of them being misused cannot be ruled out with certainty. A few cases have been reported where AirTag has been used to steal vehicles or even track people's whereabouts. So what can you do to stop being tracked by an Apple AirTag?

What is an AirTag?
Before we get into the how-to stop being tracked, a brief explainer on what an AirTag is. Bigger than a coin, the AirTag is a little device that can be attached to keychains, backpacks, luggage, or inside handbags. The AirTag will send you an alert if it's not on you or inside your bag. AirTag is equipped with a U1 chip using Ultra Wideband technology that allows iPhone 11, iPhone 12 and iPhone 13 series users to find precise locations. "This advanced technology can more accurately determine the distance and direction to a lost AirTag when it is in range. As a user moves, Precision Finding fuses input from the camera, ARKit, accelerometer, and gyroscope, and then will guide them to AirTag using a combination of sound, haptics, and visual feedback," explained the company.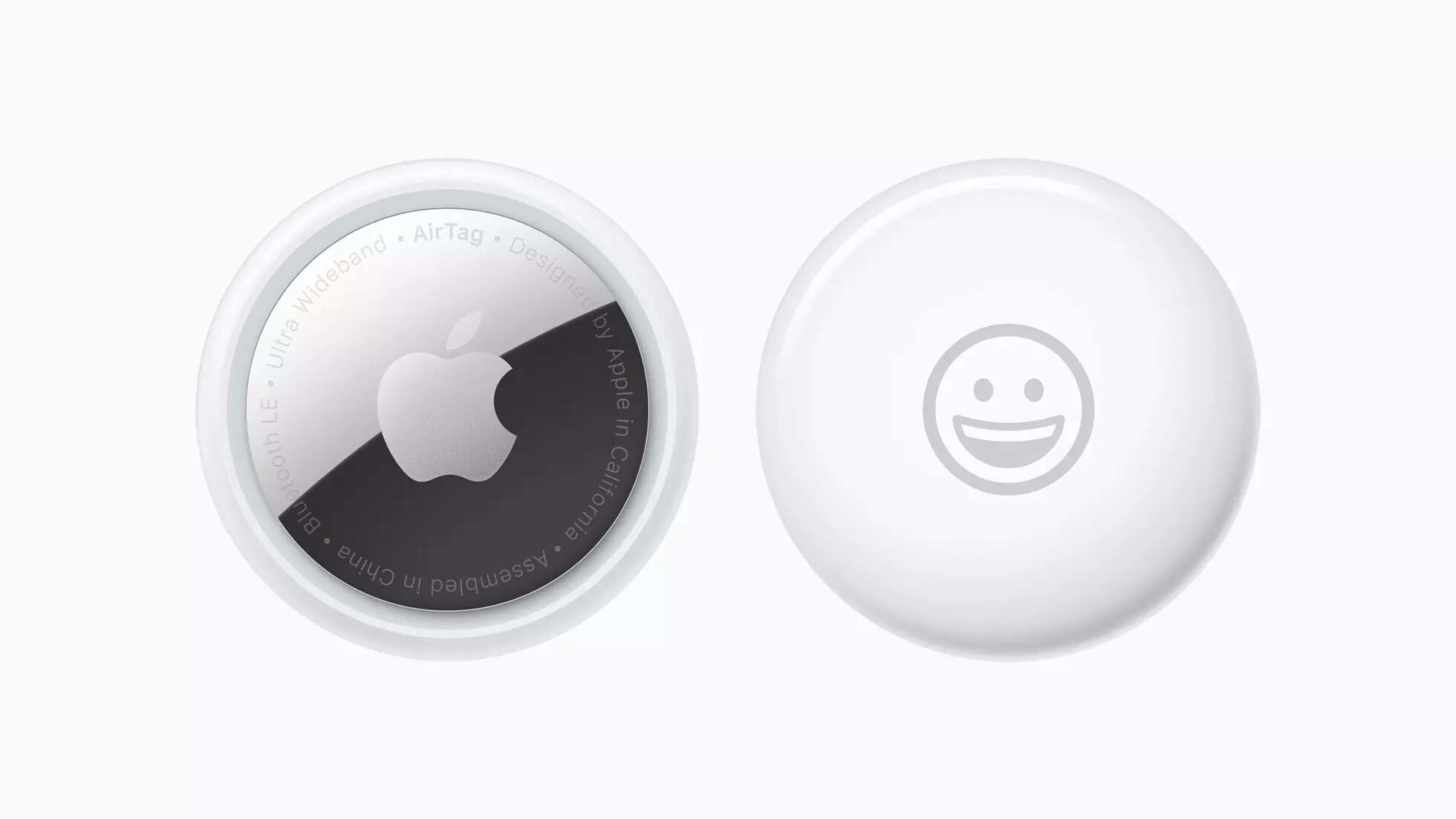 In case a user loses his/her AirTag, it can also be placed into Lost Mode and be notified when it is in range or has been located by the vast Find My network. If a lost AirTag is found by someone, they can tap it using their iPhone or any NFC-capable device and be taken to a website that will display a contact phone number for the owner, if they have provided one.
How can AirTags track people?
It is a problem of plenty actually and a rather curious situation for Apple. One of the USPs of AirTag is that there are billions of Apple devices in the world that are on its Find My network. What this means is that you can get a relatively precise location of the tracker. So even if you don't have an AirTag, someone can slip it inside your bag or stick it to your car, you can be tracked unknowingly. Someone who wants to track you is doing so with the knowledge that an Apple device will always be in vicinity.

What does Apple do to stop this unwanted tracking?
From day one, Apple has known that this could be misused and the company put in features to safeguard users. For instance, if an AirTag is moving with you, you will get an alert on your iPhone that an unknown AirTag is near you. At the time of the launch of AirTags, Apple did mention what to do if you a user finds an unknown AirTags. In case a user detects an unknown AirTags, they can tap it with their iPhone or NFC-capable device and instructions will guide them to disable the unknown AirTags. However, unless the AirTags are kept in plain sight, it's really difficult to know if an unknown device is in the vicinity or not.
88558114
What to do if you have an Android phone?
The AirTag — like every other Apple device — works seamlessly and best with an iPhone. Android users can use AirTag but functionality is limited. However, that doesn't mean that an AirTag can't be used to track someone who has an Android phone. To stop that, Apple introduced a new app just for Android users. Called Tracker Detect, the app allows users to manually search for unwanted AirTags. The app is easy to use and all one needs to do is tap Scan on it and it will search for a tracking device that might be nearby.
In case you find an unwanted AirTag near you, then you can hold your iPhone — or any Android phone that has NFC enabled — over it to see whether the AirTag has been marked as lost by the owner or not.