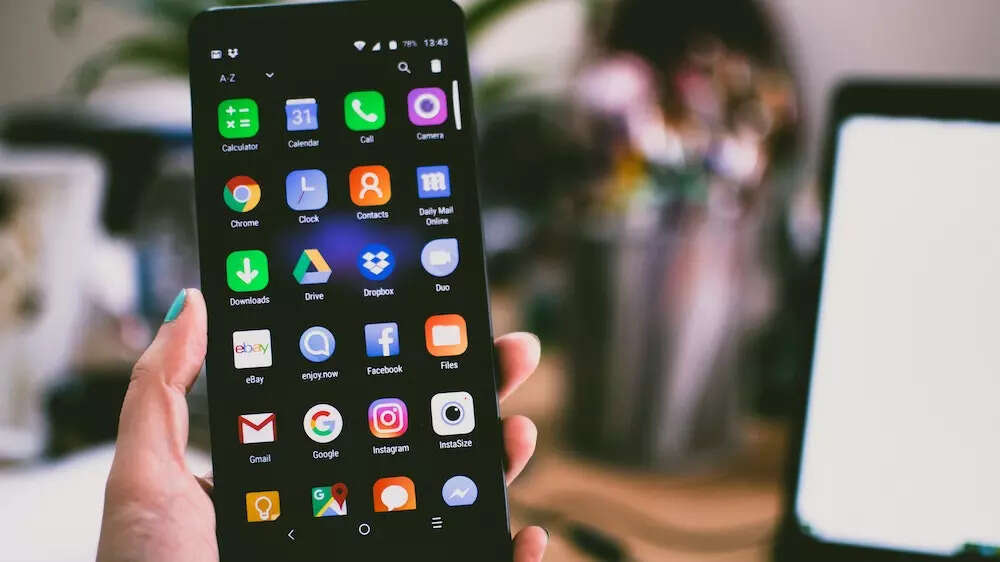 iPhones and Android devices come with an Emergency SOS feature that helps users to contact the police or other emergency services when required. To access this feature users don't need to dial the emergency numbers separately as smartphones come with shortcuts to place these calls.
According to a report by BBC, police forces across the UK have shared a warning related to this feature on Android devices.Police officials have complained that the Emergency SOS feature on some Android phones has been the reason for a record number of accidental calls. The feature gets activated on most Android phones when the power button is pressed repeatedly.
How has the feature affected the police
The UK's National Police Chiefs Council took to Twitter to report the issue. The council claimed that a new update "added a new SOS emergency function for devices to call 999 through the power button being pressed five times or more".
Police forces across the country have also reported "a significant increase in accidental calls to 999". They noted that each accidental silent call takes 20 minutes to deal with. Users who have accidentally dialled emergency services have also been urged to stay on the line and tell the operator it was a mistake. A police force's emergency services reportedly received 169 silent calls in a single day.
This feature has been available with Android 12 in 2021. However, several reports of these particular issues have been lodged since manufacturers rolled out the Android 13 update in 2022.
The issue is not confined to the UK. At the beginning of June, the European Emergency Number Association also warned that it had been alerted by some of its members about a "surge in automatic false calls originating from Android devices".
How Google is planning to tackle this issue
Android developer Google has said that it expects manufacturers to issue updates to address the problem. A spokesperson of the company has mentioned that smartphone manufacturers who choose to offer Emergency SOS on their devices are the ones that can manage how the feature works on their phones. Users can also visit the phone manufacturers' websites to know how to disable the feature.
"To help these manufacturers prevent unintentional emergency calls on their devices, Android is providing them with additional guidance and resources. We anticipate device manufacturers will roll out updates to their users that address this issue shortly. Users that continue to experience this issue should switch Emergency SOS off for the next couple of days" Google's spokesperson added.

function loadGtagEvents(isGoogleCampaignActive) { if (!isGoogleCampaignActive) { return; } var id = document.getElementById('toi-plus-google-campaign'); if (id) { return; } (function(f, b, e, v, n, t, s) { t = b.createElement(e); t.async = !0; t.defer = !0; t.src = v; t.id = 'toi-plus-google-campaign'; s = b.getElementsByTagName(e)[0]; s.parentNode.insertBefore(t, s); })(f, b, e, 'https://www.googletagmanager.com/gtag/js?id=AW-877820074', n, t, s); };
window.TimesApps = window.TimesApps || {}; var TimesApps = window.TimesApps; TimesApps.toiPlusEvents = function(config) { var isConfigAvailable = "toiplus_site_settings" in f && "isFBCampaignActive" in f.toiplus_site_settings && "isGoogleCampaignActive" in f.toiplus_site_settings; var isPrimeUser = window.isPrime; if (isConfigAvailable && !isPrimeUser) { loadGtagEvents(f.toiplus_site_settings.isGoogleCampaignActive); loadFBEvents(f.toiplus_site_settings.isFBCampaignActive); } else { var JarvisUrl="https://jarvis.indiatimes.com/v1/feeds/toi_plus/site_settings/643526e21443833f0c454615?db_env=published"; window.getFromClient(JarvisUrl, function(config){ if (config) { loadGtagEvents(config?.isGoogleCampaignActive); loadFBEvents(config?.isFBCampaignActive); } }) } }; })( window, document, 'script', );


https://timesofindia.indiatimes.com/gadgets-news/uk-police-sends-sos-to-google-on-emergency-calls-from-android-phones/articleshow/101217753.cms