Apple will host its 'California Streaming' event on September 14. The event will be telecast on the company's website and Apple's official YouTube channel along with the Apple TV app. Now, a web page has appeared on Flipkart according to which Apple fans can watch the event via its platform.
"Apple event: Watch it live right here on 14 Sep at 10:30 PM IST", reads the Flipkart page. It also provides a YouTube link to the upcoming event. No other detail is available on the web page.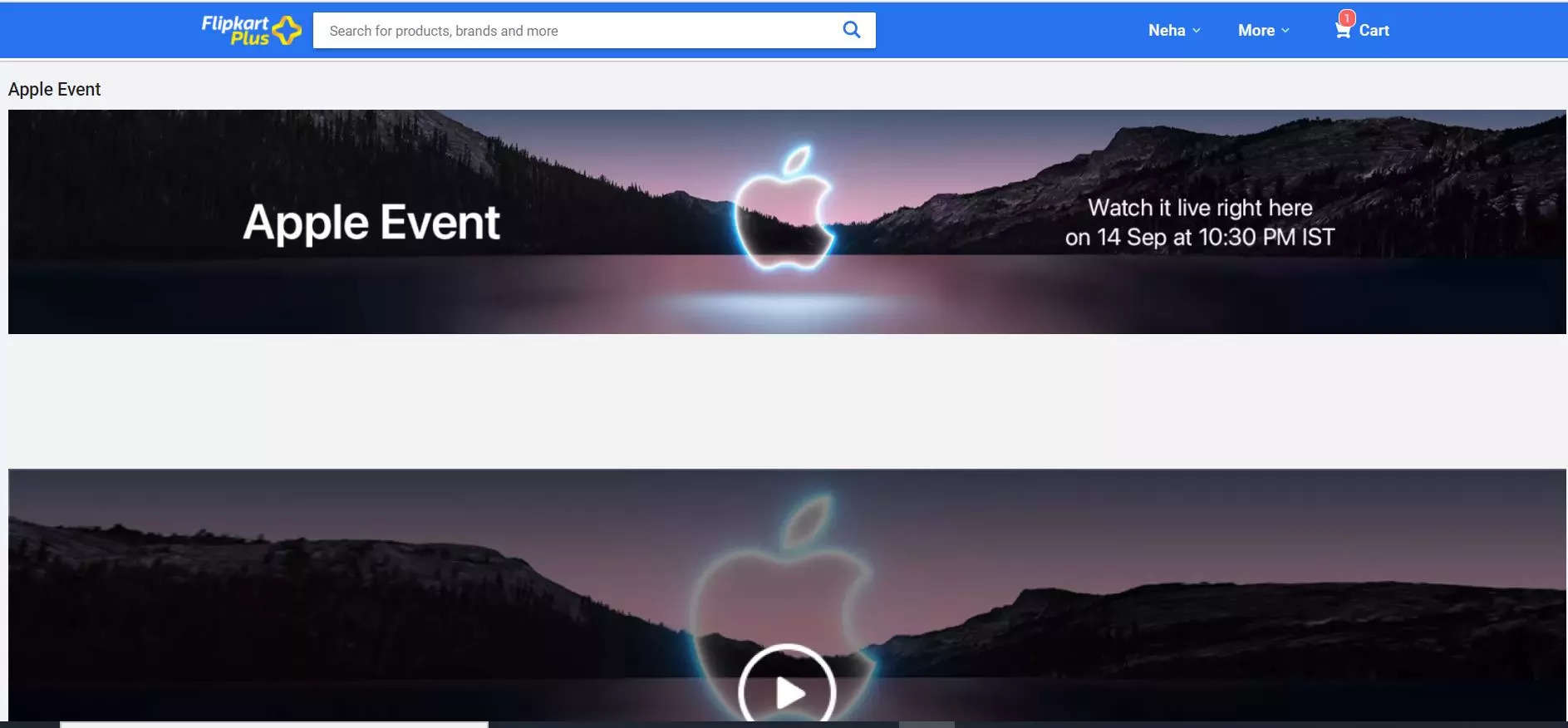 Apple at its September 14 event is expected to unveil its 2021 iPhone lineup at the event along with other Apple devices. This may include the Apple Watch Series 7, 3rd generation of AirPods Pro and the new iPad lineup.

Apple iPhone 13 expected specs
Similar to the Apple iPhone 12 series, this year's iPhone 13 series may also consist of iPhone 13, iPhone 13 mini, iPhone 13 Pro and iPhone 13 Pro Max. The new iPhones are said to come with a smaller notch than their predecessors. The 2021 iPhone lineup may offer up to a 120Hz refresh rate display.
Another major improvement expected with the iPhone 13 series is the battery life. The new iPhones are expected to come with 18–20% larger batteries compared to last year. Upgrades to the camera may include large camera sensors with Sensor-Shift Stabilization feature
for better auto-focus and stabilization. It may also come with a portrait cinematic video feature.
Other devices expected at the event are Apple Watch Series 7, new iPads and next-generation Apple AirPods. Apple Watch Series 7 is rumoured to come with a new design. The new iPad lineup, on the other hand, may come with an affordable price tag.