NEW DELHI: Instagram launched its TikTok rival — Reels last year in India. Part of the main Instagram app, Reels allows users to create short musical video formats like the ones found on TikTok. It enables users to record and edit 15-second video clips using the music of their choice. Users are also allowed to to use the audio from other users' videos.
Now, the company has launched new effects to help you to edit the music on Reels. The company has introduced three new effects which will help users to automatically make edits to their Reels based on music.
The three new features are — SuperBeat, Dynamic Lyrics and 3D Lyrics. Using these features users will be able to combine music and AR effects on Reels.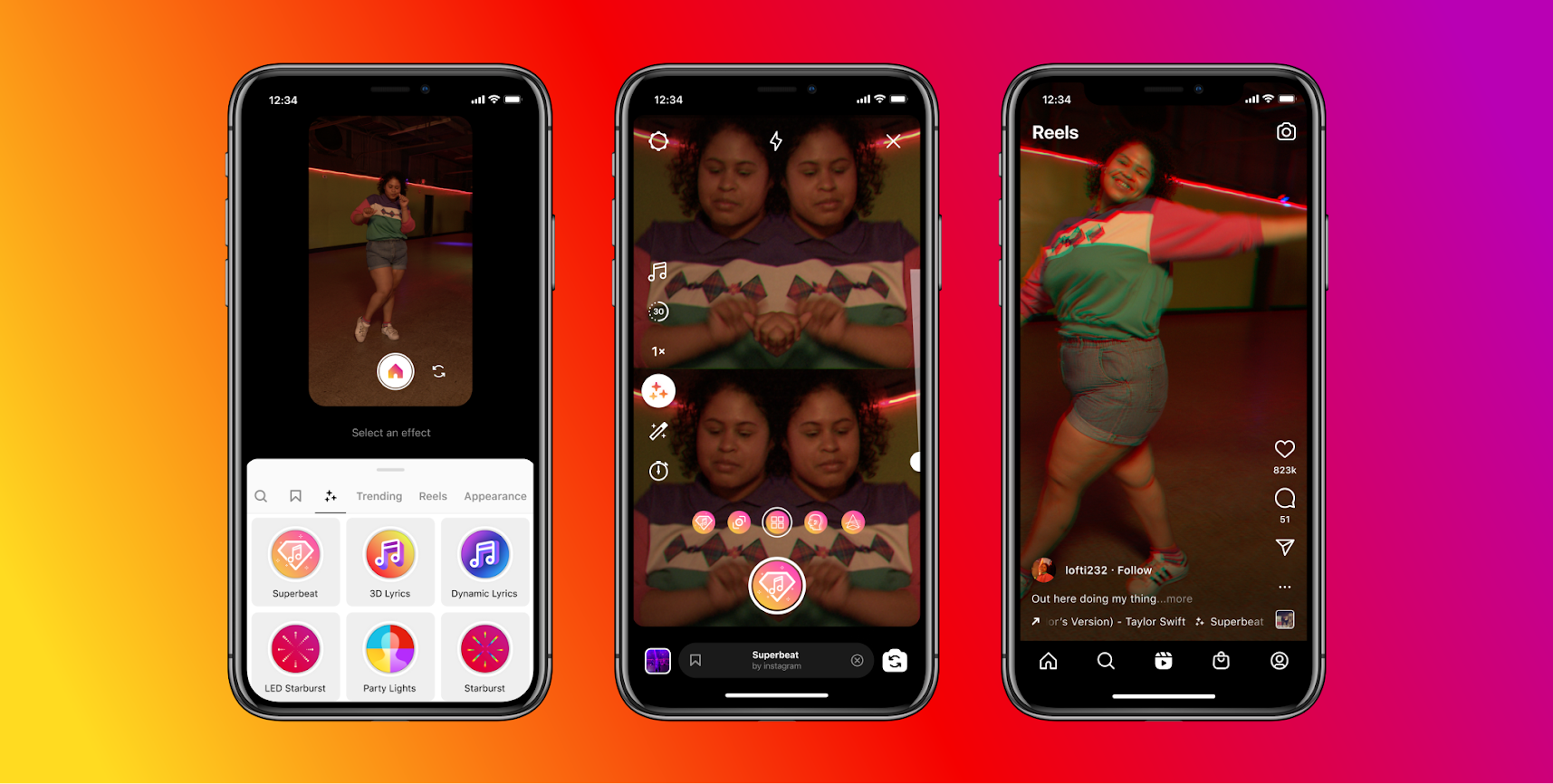 The Superbeat is a new music beat effect that can automatically apply appealing visual edits to a person's Reel on the basis of the sony they choose. On the other hand, the Dynamic and 3D Lyrics are the two new lyric effects that apply song lyrics to your Reel.
Here's how to use the new features
Step 1: Open the Reels Camera
Step 2: Now open the effect tray/ gallery
Step 3: After this, you will notice the boosted Superbeat and Dynamic Lyrics effect ((note we can only boost 2 effects at a time, so second week we will boost 3D Lyrics instead of Dynamic)
Step 4: Now select Superbeat / Dynamic Lyrics / 3D Lyrics effect
Step 5: You can now use music picker to select a song
Step 6: Now you can start recording and see how the effects come in place