South Korea-based tech giant LG has shared a press release to officially announce the launch of its original Lifestyle TV lineup on January 4 at the CES 2022. It will introduce this lineup with two models — 65-inch LG Objet TV and 27-inch LG StanbyME with model numbers 65Art90 and 27Art10, respectively. The company claims this new series of TVs are developed for today's home-centric way of life and it claims to 'offer maximum versatility, stylish spatial integration, and more convenient ways to get things done'.
65-inch LG Objet TV (65Art90)
LG also claims that the Objet TV looks like a canvas and can blend "seamlessly into any room with its minimalist style" and its neutral colours bring in 'sophistication and visual harmony to any indoor space'. It comes with LG Remote which can control the fabric cover over the display that can be kept raised or lowered according to the viewer's discretion.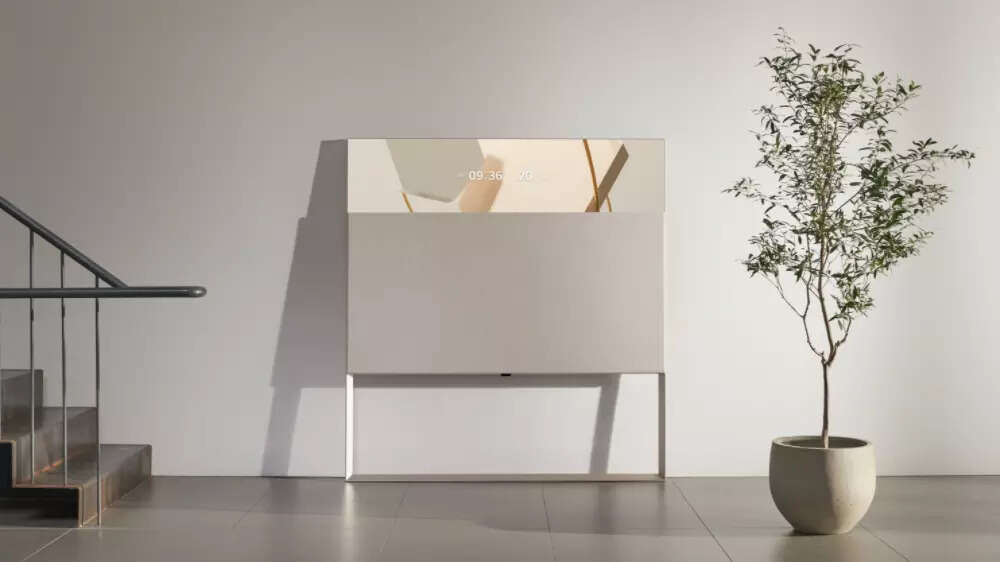 The whole 65-inch display will be available in the Full View mode which is expected to have an Evo panel. The TV is equipped with an 80W, 4.2-channel sound system. When set to Line View, the TV shows Date & Clock, can be transformed into an audio player in a Music setting or even display a collection of exclusive space and nature-themed images through the Gallery.
The TV is designed to be positioned against a wall at an angle of up to 5 degrees and its in-cable frame system will help in connecting external devices like a cable set-top box or a gaming console. It is also expected to come with an interchangeable fabric cover which is made by a Danish textile innovator, Kvadrat. This product might be available in three colour options — Kvadrat Beige, Kvadrat Redwood, Kvadrat Green.
27-inch LG StanbyME (27Art10)
The other innovation in LG's new Lifestyle TV lineup, LG StanbyME, is expected to be a wireless private TV screen with a built-in battery attached to a moveable stand with concealed wheels that claims to allow for three hours of viewing before recharging. The screen is also expected to be able to swivel, tilt and rotate while in both landscape and portrait orientation.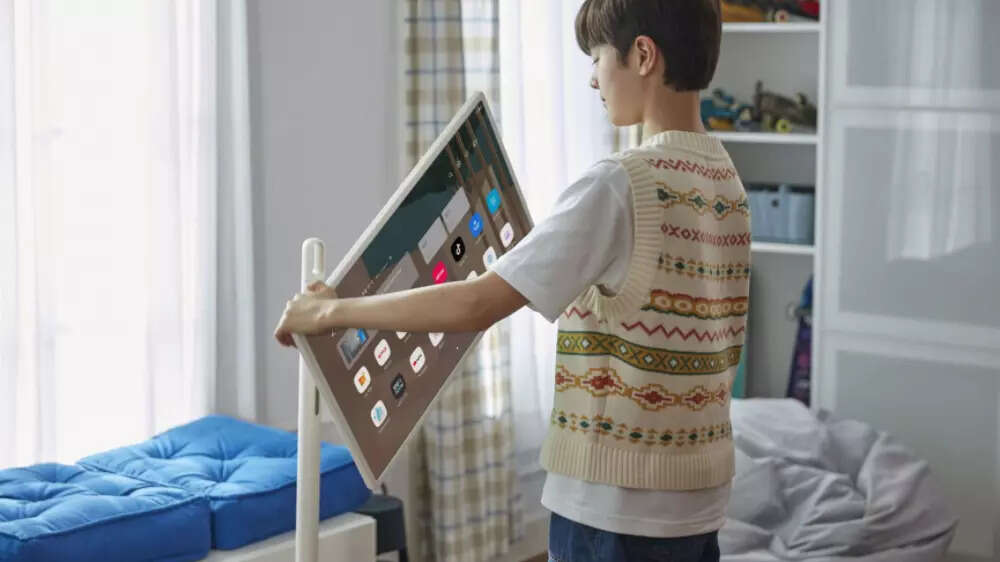 Mobile Screen Mirroring feature will help it to stream content directly from your phone and is expected to work with the latest Android and iOS smartphones and NFC. It also comes with a removable cradle to place a phone on top of the LG StanbyME to create solutions for video calls, online classes and streaming content. Users can also connect their laptops or PCs to StandbyME through a wired (USB, HDMI) or wireless connection.
Moreover, it comes with intuitive control options including remote, touch and gesture recognition and runs on a specially designed TV UI. It has a textural fabric rear cover and a Pure Beige colour finish. When it is not used as a TV it can also be used for displaying beautiful artworks, photos or a calendar with a clock.