Microsoft Windows 11 is here. To advertise the new Windows operating system, the tech giant has adopted a different style. As reported by MSPoweruser, the company lit up the iconic Burj Khalifa to advertise Windows 11. Clad in Blue, the world's tallest building displayed Windows 11 in the middle with their signature wallpaper in the background.
Microsoft's new operating system has arrived after a gap of 6 years. Windows 10 was launched in July 2015. Windows 11 comes with updated looks and features. For example, the taskbar now looks similar to the one seen on Mac and the context menus, popups and windows have rounded corners.
The latest Windows OS comes integrated with Teams, which means users can access it with just one click. Microsoft says that Windows 11 is built on the same foundation as Windows 10 and it is designed to work efficiently on both touchscreen and non-touchscreen devices.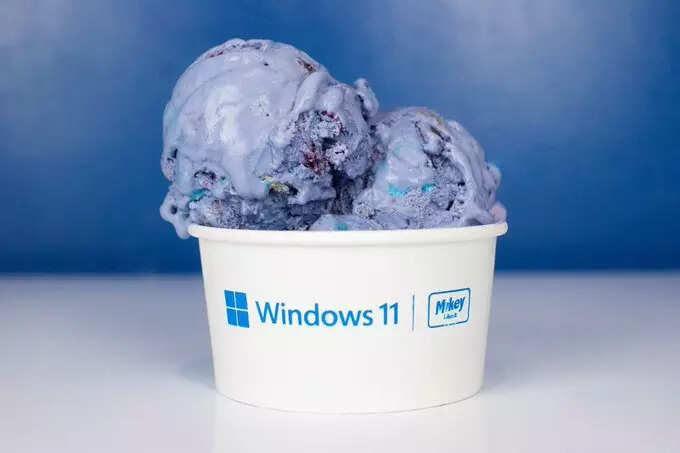 Another interesting way of promoting Windows 11 adopted by Microsoft was the Windows 11 branded ice creams. The company worked with Mike Likes It Ice Cream creamery in New York City and sold Windows 11-branded Bloomsberry ice cream flavour for free in the city. It also managed to grab a corner on Times Square and also lit up the Space Needle in Seattle.
This is not the first time a tech company has promoted new products via unique methods. In September this year, Google reportedly sold Pixel 6 series themed packets of potato chips in Japan. According to a report by Android Authority then, the company gave away 10,000 units of its potato chips as part of a promotion for Pixel 6 series smartphones. Google Japan also launched a website and TV commercial (ad) to promote and sell packets of chips.