WhatsApp is planning to remove broadcast lists from the chat list in a future update. According to a report by WabetaInfo, broadcast lists will be available in your contacts list. WaBetaInfo is the online platform that keeps track of new and upcoming WhatsApp features.
In its report, it says that WhatsApp is planning to make the chats list very clean and to do that, they need to remove certain UI elements. At present, 'Broadcast lists' along with 'New group' are available at the top of the chat list.
The instant messaging app, in a future update, is planning to move both these options to the contact list. So when a user taps on the 'Start New Chat' button on the top-right, they will see both 'Broadcast lists' and 'New group' in the contact list. While the option to create a new group from the 'Start New Chat' is already available to the users, broadcast lists will be the new addition there.
In the report, the leakster has also shared a screenshot of how the chat list looks presently and how it will look like in the future.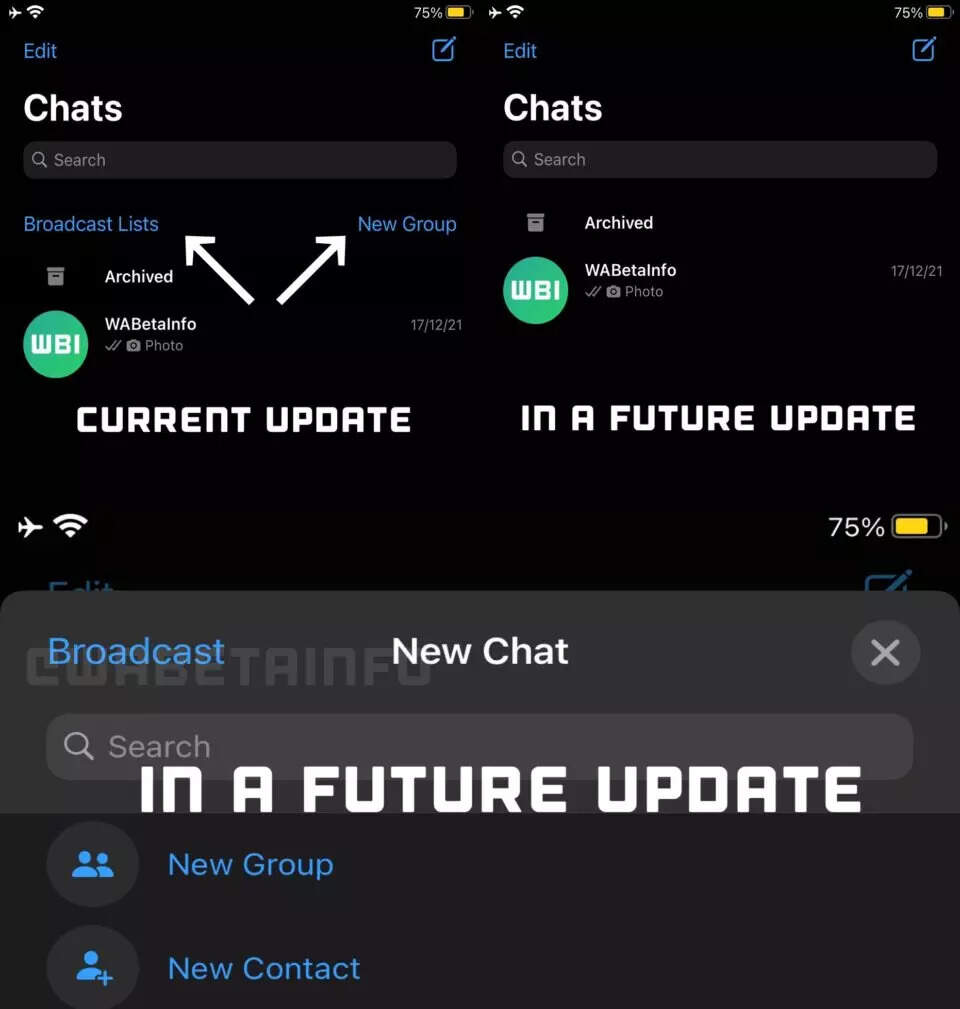 The feature, as mentioned before, is expected to come with a future update. There is not a known release date yet.
In other news, WhatsApp has reportedly started testing a new feature on iOS that displays profile pictures in system notifications when users receive new messages from chats and groups. It is starting to roll out for iOS beta testers of WhatsApp who are running iOS 15 and version 2.22.1.1 of the app.